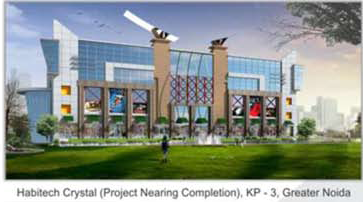 Mr. Vipin Sahni
a professional chartered accountant with over 2 decades of experience in finance management & corporate governance. His success chart depicts many successful commercial & educational projects in India and is on board of several financial institutions & other companies.
Mr. Sanjeev Kumar
a popular figure in Noida & the key instrument in development of Greater Noida. Founder & promoter of 5 acre Heritage Club catering the hospitality needs of MNC's and IT firms. Known as realtor, Mr. Kumar has completed many projects and is also the Managing Director of a pharmaceutical company in Rishikesh (Uttaranchal)
.Ms. Kiran Sahni
One who conceptualized Habitech, "Walk to Work" owning to her experience in sociology practice. A post graduate in sociology, she has an impressive profile as promoter of Mayoor School – Noida and Business School of Delhi-Greater Noida. Her experience has made the concept of Work – Fun – Family, come alive.
Mr. Sandeep Kumar
As young entrepreneur, he has been actively involved in marketing and planning aspects of the organization. Being the core strength behind the execution of Heritage Club, Pharmaceutical Project, Habitech and various other projects, he has defined success, every where.